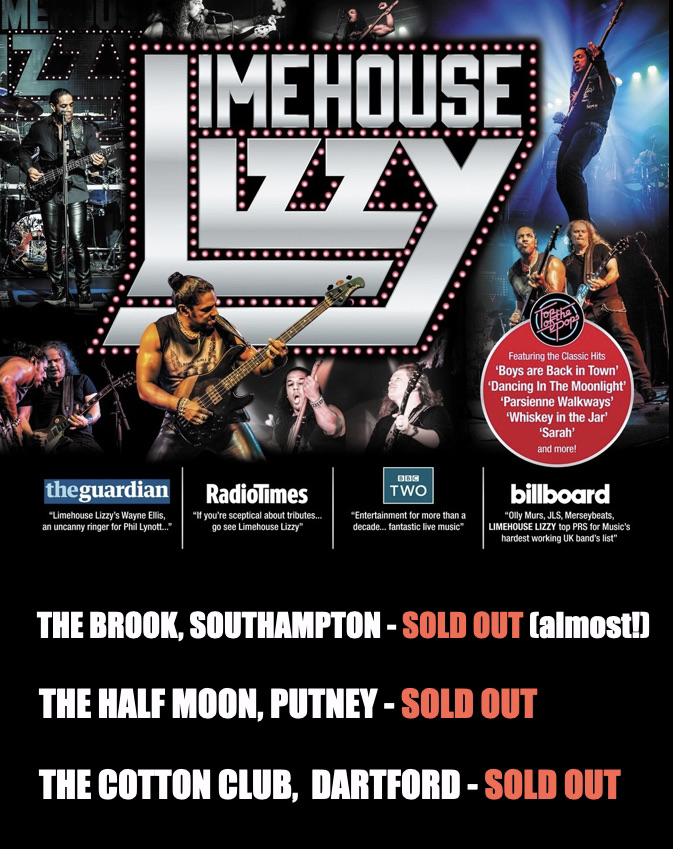 WE HAVE JUST BEEN INFORMED that of the 520 tickets being sold for tonight's performance at THE BROOK, Southampton, ONLY 20 REMAIN!
ALSO…tickets for next week's gig at THE HALF MOON actually sold out over a week ago. Given the demand, the venue have decided to release tickets for our gig there on November 3rd now. We'll put the link up as and when we receive it.
And finally, we've just been told that tickets for our gig at THE COTTON CLUB, Dartford on August 5th have also sold out. Demand is such that the venue will take names for a waiting list for any possible returns. Visit the venues' website to apply.